Satellite Images of Sydney Australia from Space
Enter your search query in the box below.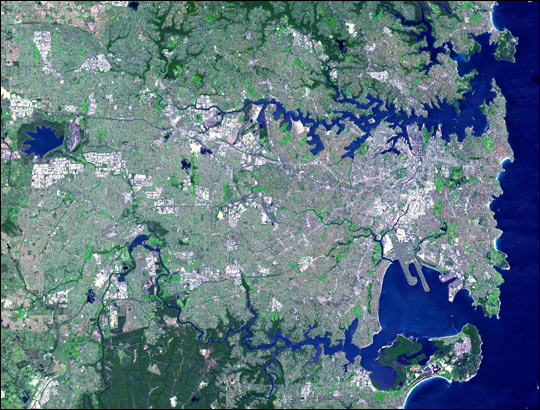 This simulated true-colour Advanced Space borne Thermal Emission and Reflection Radiometer (ASTER) image shows the Sydney metropolitan area on October 12, 2001, and covers an area of 42 by 33 kilometres. The image displays the concentrated development of the urban area.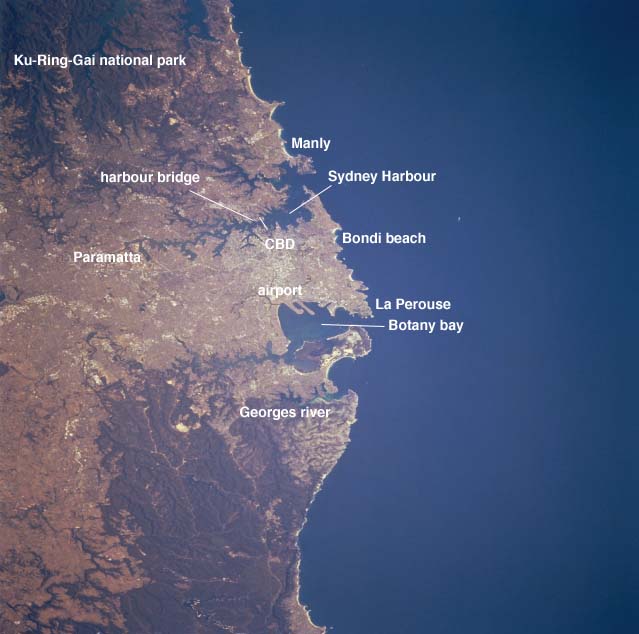 An annotated version of the satellite photo the Sydney article previously linked to.
From Wikipedia, the free encyclopaedia