Australian Maps
Enter your search query in the box below.
Home > Australian Maps
Welcome to our Australian map page. The map of Australia that is located below is provided by Google Maps. You can "grab" the Australian map and move it around to re-centre the map. You can change between standard map view and satellite map view. You can also use the zoom bar to zoom in or out. You can use the search form above to search for any location in the world.
I hope you like the Australia, AU street map / road map situated above.
If you like our website, please consider adding a link to the site. These links help to build website traffic and they are considered a vote of confidence for a site.
Australian Localities
Australian State Road Maps
A Map of Australia
Map of Australian States and Territories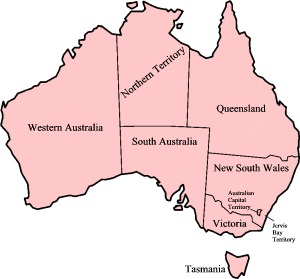 From Wikipedia, the free encyclopedia.
Map of Australia, New Zealand and Pacific Islands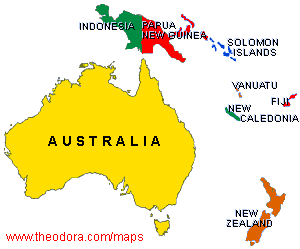 Map courtesy of www.theodora.com/maps used with permission.