Australian National Maritime Museum
Enter your search query in the box below.
Home > Australian Photos > Sydney Photographs > Photograph
This is a photograph of the Australian National Maritime Museum taken from the AMP Centrepoint Tower in Sydney Australia. The Maritime Museum is situated in Darling Harbour. The warship is the HMAS Vampire.
HMAS Vampire
From Wikipedia, the free encyclopedia
The second HMAS Vampire (D-11) is a Daring-class destroyer laid down by the Cockatoo Island Dockyard at Sydney in New South Wales on 1 July 1952, launched on 27 October 1956 and commissioned on 23 June 1959. HMAS Vampire paid off on 13 August 1986 and was preserved as a museum ship at the Australian National Maritime Museum at Darling Harbour in Sydney's Port Jackson.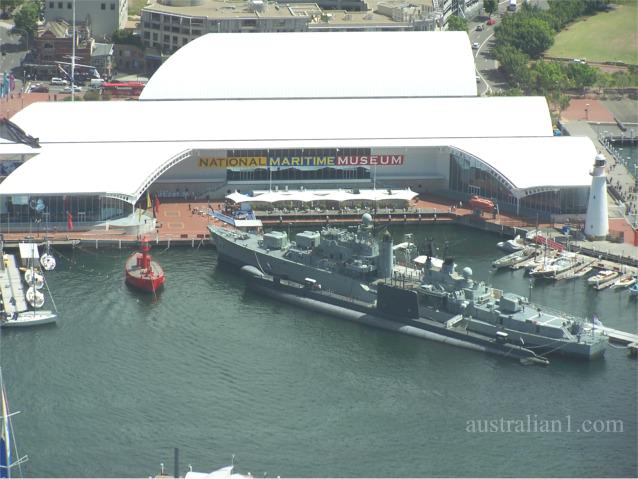 This image is protected by copyright. It may not be copied for use elsewhere.