Maserati MC 12
Enter your search query in the box below.
Home > Australian Photos > Sydney Motorshow > Maserati MC 12
Maserati MC 12
Cylinders: v 12, 4 valves per cylinder
Displacement: 5998 cm3
Compression: 11.2:1
Max power: 465 kw (630 hp)
Max torque: 652 NM
Throttle: drive by wire electronic accelerator
Chassis: carbon and nomex honeycomb monocoque chassis with aluminium front and rear sub-chassis
Acceleration: 0-100 in 3.8 seconds
Max Speed: 330 km/h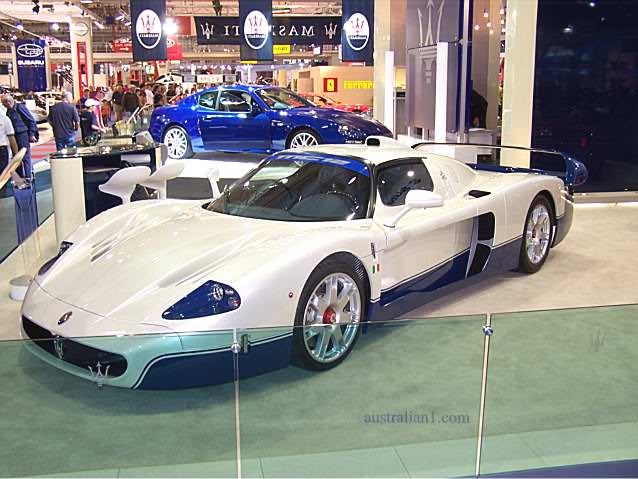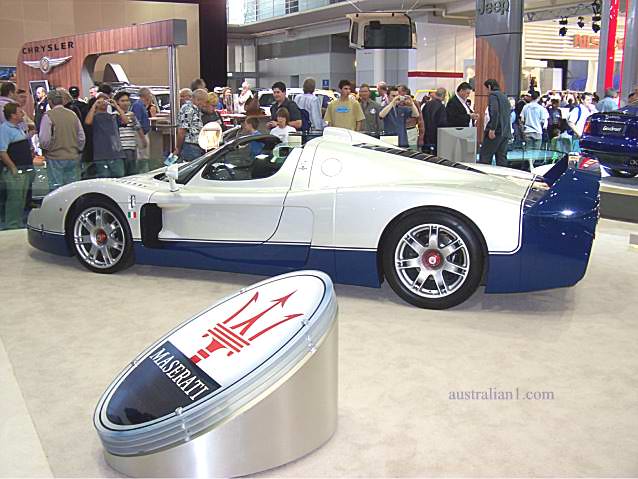 These images are protected by copyright. They may not be copied for use elsewhere.